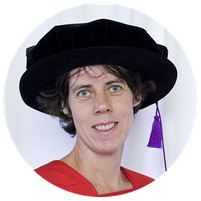 Dr Lesley Gibson and Mohamed Beshir (mid-september) started today at The University of Edinburgh, working alongside Drs David Rush and Rory Hadden, on the IRIS-Fire Project.
Lesley will primarily be working on developing the mapping algorithms and frameworks to identify and quantify the fire risks within informal settlements. 
Mohamed meanwhile will be conducting his PhD research on developing models of the fire experiments in the UK. Below is a bit more information about them both and why they want to be part of the IRIS-Fire project.
Lesley Gibson joins the research team from Glasgow Caledonian University where she was a GIS Lecturer. She is a Professional GIS practitioner and has worked for many years in South Africa before moving to Scotland in 2016. Lesley started her career in 2001 working for the Council of Geoscience as a GIS Scientific Officer, and continued to work in the geoscience and GIS fields. Lesley completed her PhD in 2013 form the University of Cape Town. Lesley's research interests include geospatial technologies for risk mapping and hazard assessment, remote sensing and monitoring, and fire safety of of informal settlements. Lesley's experience and knowledge of South Africa will be of great value to the research team. 
Mohamed Beshir is now a PhD student at the Institute for Infrastructure and Environment at the University of Edinburgh. In 2017, he graduated from the International Master of Science in Fire Safety Engineering (IMFSE). Mohamed holds a BSc in Mechanical Engineering from Alexandria University, Egypt and worked as a visiting researcher in different universities e.g. University of Delaware, University of Wisconsin Milwaukee and KAUST. Beshir's PhD research revolves around the Fire Safety Resilience in Informal Settlements and is part of the IRIS-Fire project. His research interests are fire spread in informal settlements, fire modelling, material behaviour in fire and resilience-based engineering methods for fire safety.